To use the Add-on license, head over to the Add-ons (WordPress Dashboard → Email Log → Addons) page.

Click on the arrow (at the bottom right) of the Add-on, that you purchased, to enter the add-on license.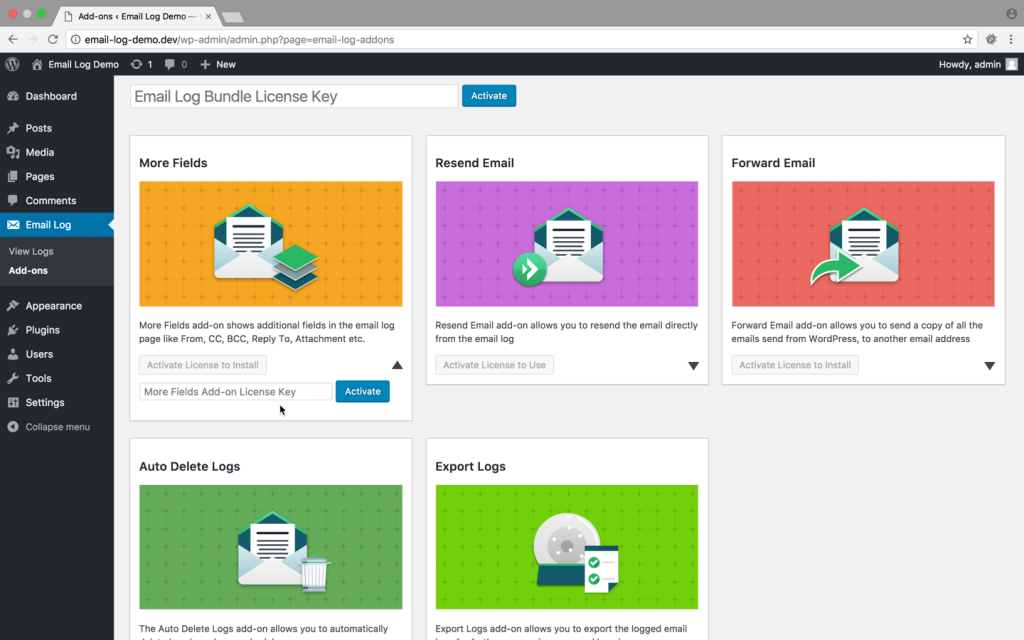 Enter the Add-on license that you received in your email and click 'Activate' to activate the license. In case you enter an invalid license, you will be notified.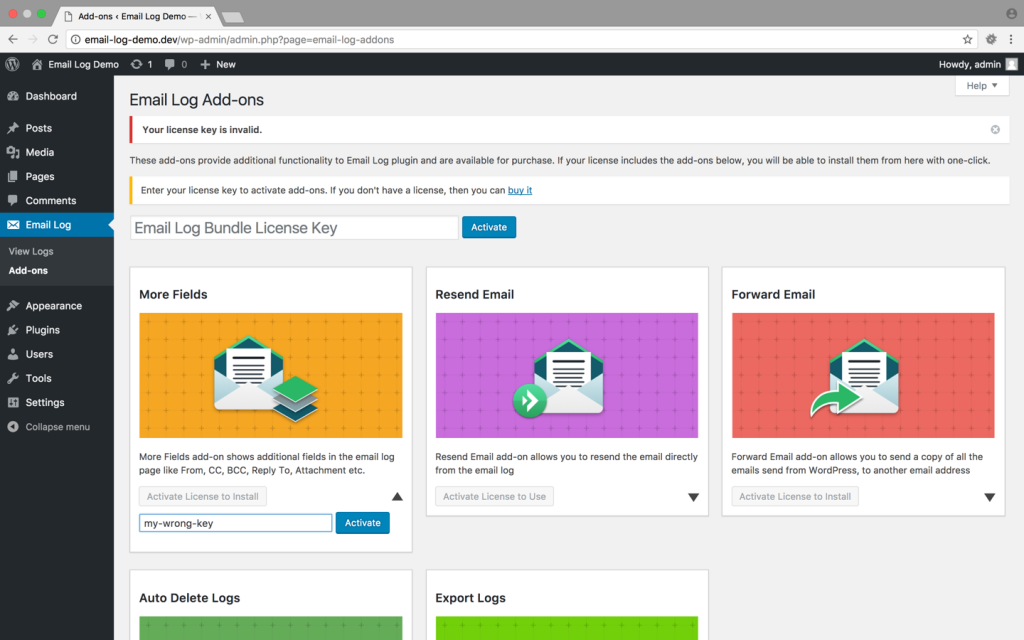 Once activated, you can download the add-on as zip file and install the add-on by clicking on the "Add New" menu under "WordPress Dashboard" → "Plugins".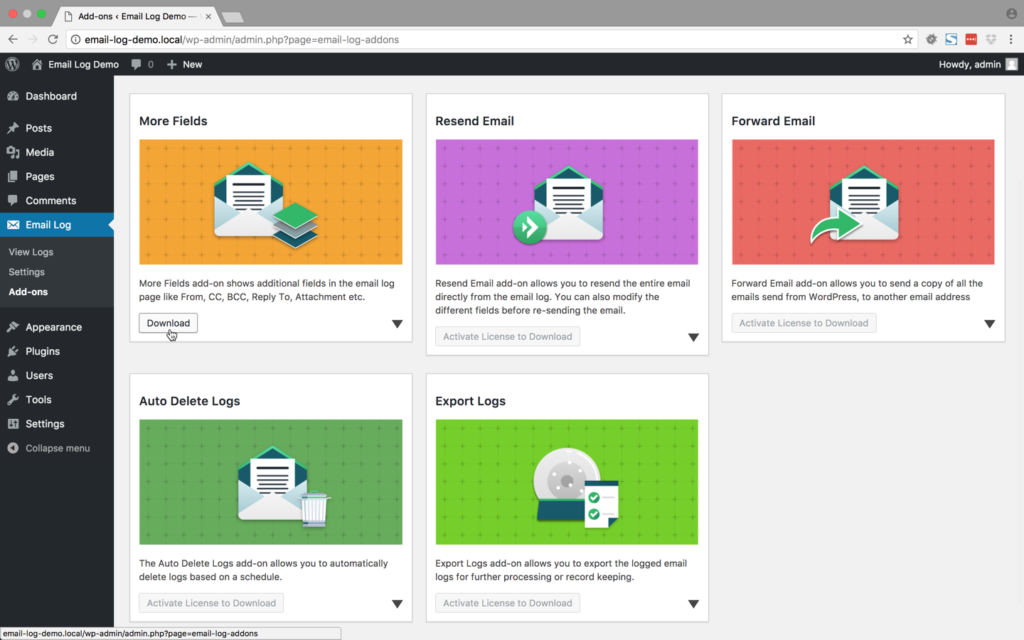 Also, you will find your purchased licenses stored in My Account page.